Deep Sea Fishing with Fishing Charters Newport. Get on one of the best charters of your life.
Depending on where you are is where we can possible leave from. Our primary location is at Fort Adams in Newport, RI.
If you are looking to book a trip, please contact us and we will get you in touch with a quialified captian.
WELCOME TO FISHING CHARTERS NEWPORT
Fishing Charters Newport
Nothing screams spring like spending quality time with loved ones, on some private fishing charters. Newport Rhode Island Coast is a beautiful destination and has the best fishing charter companies that offer a variety of fishing experiences for an angler of any level.  You are sure to have a good time in New England.
Deep Sea Fishing Trips
Any person who tries fishing in Newport leaves the place lighter, and in anticipation for the next fishing and private charter there.  The best part is that every week our private charter and company offer these trips.
We provide our visitors with an array of deep-sea fun activities, and the games always end with catching a variety of big game fish.
Factors to consider when you go deep sea fishing
 There are several important factors to consider when planning a bottom fishing trip, including:
  Type of fish you want
There is a variety of fish for charters to choose from. However, this choice differs from one person to the other. The Newport fishing charter company you choose should organize trips that suit your needs.
 Duration and distance
Fishing trips and fishing charters in Newport vary in duration and distance from shore.  Prior arrangements with our specialized captains will give you an idea of your trip and fishing duration.
Most importantly, you will gauge how far offshore you want to go, and the boat you'll need.
 Fishing gear and equipment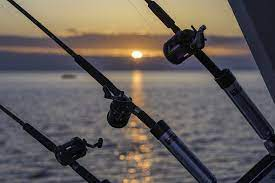 You require specialized gear and equipment for fishing charters, such as heavy-duty rods, reels, and tackle. You must ensure to carry this for successful fishing charters. However, we could provide you and your kids with all the necessary fishing charters equipment. All you need to do is ask Captain Joe. You are free to bring your favorite rod too.
   Safety measures
We value the safety of our clients. As such, we have appropriate safety regulations in place. We ensure that you have life jackets, safety gear, and a friendly crew before letting you on our fishing charters in Newport.
Further, we ensure that the boat is not crowded. It's important not to take safety lightly during a chartered boat.
    Skill level
Your skill level will dictate your activities and the personnel we assign to your boat.  If you and your group are beginners, we will arrange beginner-friendly activities for you. Experienced groups can explore further but under the supervision of a certified Captain.
Fishing Trip
 We offer a variety of fishing options, including inshore, offshore, and fly fishing. Inshore fishing typically takes place within a few miles of the shore and targets species such as striped bass, bluefish, and flounder.
Offshore fishing takes place further out to sea and targets fish species such as tuna, sharks, and billfish. Also, fly fishing comes in handy, when targeting species such as salmon such as cod, and rockfish such as rockfish.
We also offer private charters of up to six people per boat. We have the best customer services that will keep you at ease and in fun mode throughout your trip. Further, our boats are coast guard certified, hence compliant with many years of the industry's requirements and safety regulations.
 During your June or July fishing adventure on the East Coast, you will enjoy the following:-
  Fish species: Newport is home to a variety of fish species, including striped bass, bluefish, flounder, black sea bass, albacore tuna, shark, and billfish. You can catch one or more of these species year-round. It helps to book a private charter early.
 Our charter company: We offer the best customer service. Our trips are not limited. They range from small, private charters to larger, group charters. We provide all the necessary equipment.
 Scenic views: We ensure to give our clients the best that Newport Coast offers; beautiful scenic views of the coastline, including historic lighthouses, rocky cliffs, and sandy beaches. Our private charters avail you of the opportunity to take in these views.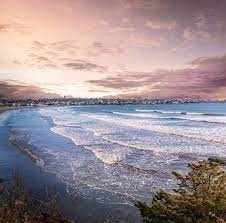 Catch and release: We practice catch and release. This is largely enjoyed by anglers who opt for private charters. However, this depends on the type and size of fish caught.
Family-Owned & Operated Newport, RI Fishing Charters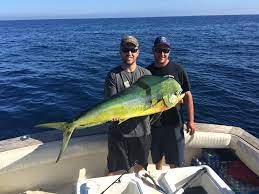 The highest level of the best customer service and support is offered from start to finish. Our parking lots close to docks make the trip shorter than walking or taking the stairs. A dedicated crew provides quality fishing and takes the time to show you how to use fishing rods.
You can also bring your favorite rod or rods. We also offer a professional fish cleaning service. Our boat is all fiberglass. All our equipment is equipped to fish with high accuracy. Our boats have been fully inspected and are fully compliant. Security is a big deal. Sometimes we will use Dungeness crab.
Call Us Today
If you need to charter a boat for any activities, we have got your back. With our boats and guided fishing trips, you will get an opportunity to enjoy the beautiful scenes. Get a thrill enjoying an exciting fishing trip and other water activities.
You can call us today to book a spectacular Party Boat fishing in Newport Rhode Island.  No, we are not in Newport Oregon but we do offer great fishing on light tackle! Call Captain Jack today.
Great Experience
Experience the joy of bottom fishing on Rhode Island's inshore waters with Fishing Charters Newport. Our great captain ensures you have a good time, turning it into a great time by guiding you through rich marine life habitats. Sea sick? Not on our watch! We prioritize your comfort, making every trip safe and enjoyable. Our fishing charter is not just an expedition, it's an adventure. Dive into the world of fishing and explore the teeming underwater world. This isn't just a fishing trip; it's the ultimate marine experience, packed with unforgettable moments and filled with laughter, excitement, and thrilling catches.
What are Rock-Fish?
Rock fish are a diverse group of fish species, often found in rocky coastal habitats or deep-sea environments. They're primarily from the Scorpaenidae family and known for their vibrant colors and unique patterns. Rock fish can live remarkably long, with some species reaching over 100 years. They vary greatly in size and shape, with the smallest species measuring just a few inches, while the largest can reach over 3 feet. These fish are popular targets for both commercial and recreational fishing due to their flavor and the challenge they present to anglers.